Summer holiday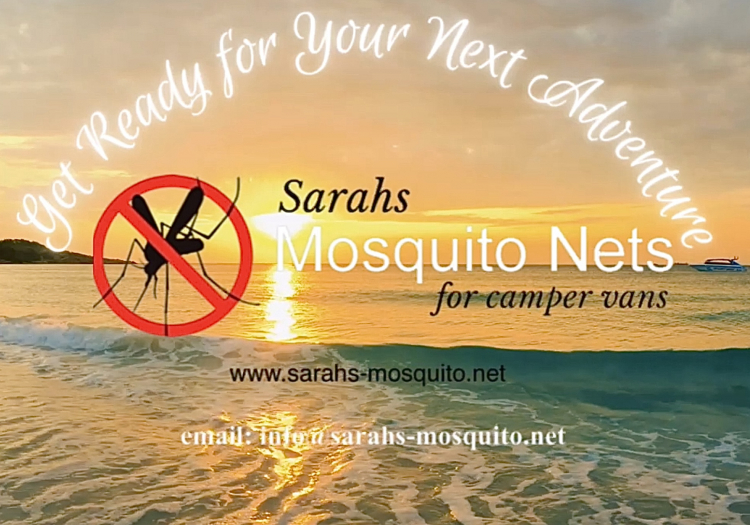 Are you Dreaming of your next Adventure?
Are you thinking of those beautiful sunsets or lying there looking out at the moon and the stars. You can almost hear the sound of the sea in the background. It sounds heavenly.
Now Imagine 30° and above in your vehicle throughout the day, followed by those hot sticky nights.
How would you like a gentle breeze cascading through your vehicle?
It's possible
With Sarahs Mosquito Nets.
Protect yourself from unwanted Little bugs determined to join you and spoil your holiday.
Mosquito, Midges, flies, wasps, moths. All these bugs fly around during those hot sticky days and sweltering unbearable nights.
They all seem to want to get free Bed & Breakfast.
All our nets are individually made to your campervans specifications; we are here to help. Just ask.
View videos, reviews, photos and videos to browse through.
Or email for a quote,
[email protected]

Here's to your next adventure.
Keep the bugs away, and enjoy your holiday.



Top